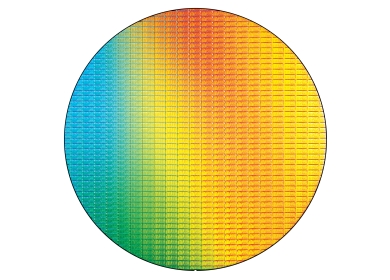 More than a dozen states are working on incentive packages with tax credits, zoning changes and cuts to red tape, says the SIA, with $187 billion announced projects for new or expanded semiconductor facilities in 16 states that would create over 30,000 jobs.
A round-up of comments from various US  states bidding for aid, by NBC included:
"We haven't had this kind of economic potential since corn," said Nebraska state Sen. Mike McDonnell. "it's a big idea and it's something that can really help change the state of Nebraska."
"This has been like nothing I've ever seen before," said Quentin Messer, head of the Michigan Economic Development Corporation. "Once upon a time, if you got a $1 billion opportunity, you felt like 'Wow, I may not ever see that ever again.' Now we have a pipeline of 20-plus projects that are at least $1 billion."
Kansas is "locked and loaded" with a series of proposals, says Paul Hughes deputy secretary of business development for the Kansas Commerce Department.
New York State bagged up a $20 billion Micron fab project which could expand to $100 billion. "There is a sentiment here that Syracuse did miss a piece of the second industrial revolution technology wave. We missed it, many communities missed pieces of it too and the goal here obviously is to figure out how to reconnect to that," said Dominic Robinson, a senior vice president at New York's CenterState Corporation for Economic Opportunity.
"I don't think it's hyperbole to say it's unprecedented and historic," said Dan Berglund, head of the State Science and Technology Institute, "between the CHIPS Act and some of the other bills that Congress passed in the last session, it really has the opportunity to completely restructure or reshape the face of American manufacturing."
With China having spent $200 billion on its chip industry in the past decade to little effect, the USA has a chance to show how it should be done in the industry which it invented.