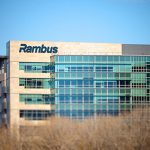 The acquisition should strengthen the Rambus CXL Memory Interconnect Initiative.
"Driven by the demands of advanced workloads like AI/ML and the move to disaggregated data center architectures, industry momentum for CXL-based solutions continues to grow," says Luc Seraphin, CEO of Rambus.
Hardent alao brings complementary IP and services to the Rambus Silicon IP portfolio, expanding the customer base and design wins in automotive and consumer electronic applications.