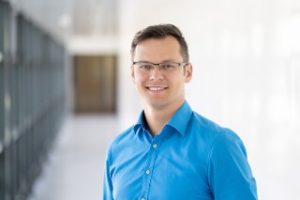 "We also want to secure network communication, signatures and database encryption using post-quantum cryptography," said Alexander Noack (photo) of project member Fraunhofer IPMS. Another goal of the project is to develop a quantum-safe single-sign-on approach that enables access to various services.
At the end of the project – called Quant-ID – digital identities and quantum-safe authorisation will be tested in a demonstrator using existing network protocols. "In the process," according to the Fraunhofer, "the capabilities of the developed system will be compared with classical methods. The results will also be applicable on a modular basis, offering network administrators and system managers the option of integrating either the entire system or only partial aspects."
Fraunhofer IPMS (Fraunhofer Institute for Photonic Microsystems) will work with information security start-up Quant-X Security & Coding, encryption technology company MTG and the University of Regensburg who's faculty of computer and data science includes a quantum and physical attack-resistant cryptography research group.
The resulting quantum-safe version of OpenID Connect will be made available to as an open-source library.